PSFM Data!™
Our PSFM Data!™ Focus Analysis software package is specifically designed to be used with our Phase Shift Focus Monitor Reticle. The software frees the user from working with spreadsheets and provides many functions to the user. The software can parse the output from most overlay tools currently in use in the semiconductor industry and convert it to meaningful focus information.
User Inputs:
Raw ASCII overlay data / Litho tool job file
User defined focus/dose data
Interactive specification if exposure parameters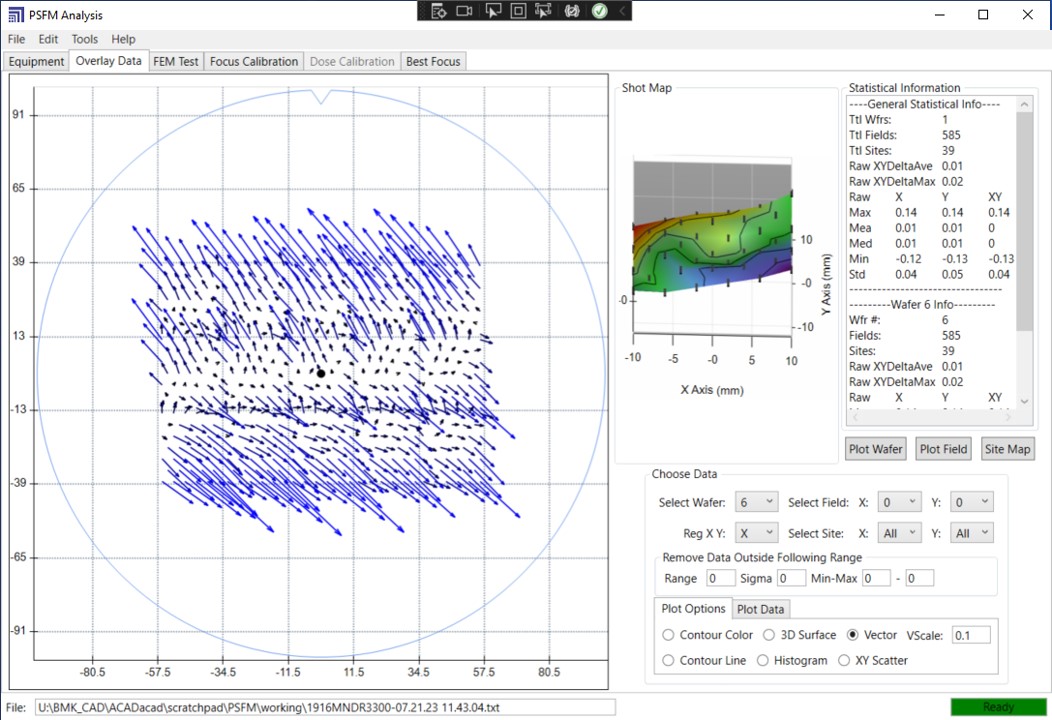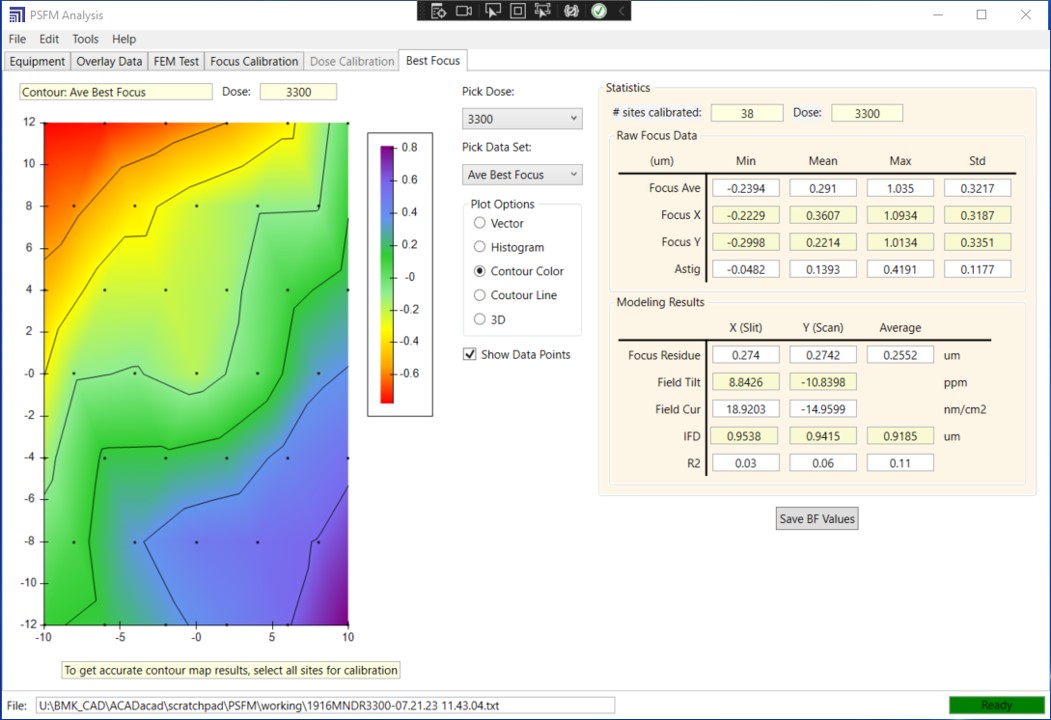 Function:
Easy-to-use focus/dose assignment function
PSFM Calibration and focus monitor
Focus, tilt, astigmatism analysis and more…
Results:
Output data in ASCII or csv format
Calibration templates for SPC Monitor
Focus, tilt, curvature, astigmatism, flatness and wafer edge to center comparison
AutoPSFM Command line version available:
In addition to the graphical user interface version described above, we have also developed a command line version that fully integrates calibration and routine focus monitoring into the fab statistical process control system. For more information on either version of PSFM Data!™, please contact us.