Gray Scale Masks And Filters

Benchmark Technologies designs and fabricates gray scale masks to address the needs of micro-lithographers desiring to shape resist using a single exposure with a custom attenuating mask. Using high resolution mask shop e-beam or laser writers with associated processes, proprietary pattern rendering software and knowledge of the customer's resist and etch processes, Benchmark's gray scale masks are a truly enabling technology.
Our grayscale approach can be applied in applications where a slope in the resist pattern is desired or for more complex 3-D shapes, such as micro or Fresnel lenses. The method is most successful using reduction lithography with low contrast resists where shaping over distances of many microns is desired.
A similar pixilation approach can also be applied to light filtering applications for varying density patterns on glass for use in optical systems.
Contact us for more information
Fresnel Lens Center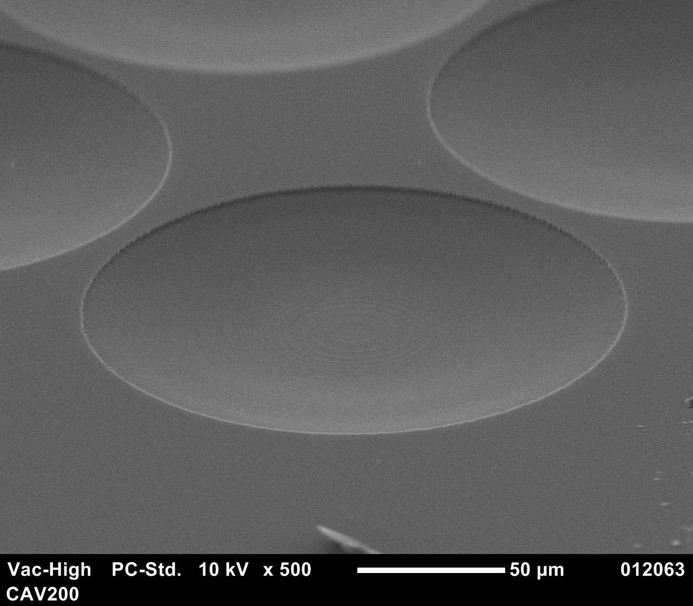 Concave Lens

Fresnel Lens Outer Rings